Heroes, Goats
Superheroes and Chickens by Don Quixote
click on links for pictures
While this is primarily a Hearts website for Hearts supporters we acknowledge that other teams have the right to exist. Because Hearts play in the UEFA Cup (I'll say that again: Because Hearts play in the UEFA Cup) some of our Saturdays have blank entries in the diary so not long ago we tripped off to Firs Park to watch East Stirlingshire. Hey, Hibs fans! Why don't you go and watch a DECENT side for a change? East Stirling weren't better than Hibs, I think it's fair to say, but Queen's Park looked quite tasty, although the top scorer in their 5-0 win was East Stirling's right-back who bagged a brace. But to any Hibs fans who would like to see their team win at Hampden, their best bet would be to support Queen's Park instead.

So for the benefit of Wir Friends Fae Leith we are pleased to show them Life On The Other Side Of The Fence. The grass is marooner. Let's face it, The Rough Guide to Lochend writes itself, and who's going to read it anyhow? Can't see Judith Chalmers presenting Wish You Were Here from Leith Links, put it that way. Meantime, back in Portugal.

Braga enjoys its fair share of fountains. This is a Good Thing, especially when there is a Scottish football fan for it to devour. The water god Titan was pleased with the sacrifice, and smiled upon us at the football match. It's important to keep the gods onside, though with that stand-side linesman there seemed little chance of it in the first half. Braga is one of the religious centres of Portugal (plenty of Hearts fans were praying beforehand, I can vouch for that) although not all iconography is 100% pure religion.

With all the churches and bell towers there is a lot of ringing. And it doesn't all seem to happen at the same time, so either they've got one bell-ringer who has to go round the lot or each one of them is determined to be heard, so they start pulling at odd times past the hour when they know they'll get to do their solo.

Braga also has a lot of beer, though it sometimes runs out. Our Man At Scottish and Newcastle was adamant that he as district manager would have blamed the publican for not ordering enough ("No, you canny have any more deliveries till next Tuesday - you should have thought of that before ") but fortunately his Portuguese counterpart was more forgiving and we watched a small van turn up with more to the approval of many (and one in particular). Two hours later a large lorry turned up with a lot more. This avoided a potential flashpoint which the uncompromising forces of law and order would have had to deal with.

On the other side of the square, the provisional wing of London Hearts were officially ON TOUR. "Oh Edinburgh - is wonderful, Oh Edinburgh is Won Der Fulll. apart from Hibs, and J K Rowling - oh Edinburgh is Wonderful." Oh, by the way, you have to be careful with irony judging by the reaction to the Dennis Wyness shirt we'd won in a raffle (third prize) and hadn't been able to unload on e-Bay. Me, I thought Wyness had one of his finest nights for Hearts - never put a foot wrong. Didn't even threaten to come on at any stage.

As always, we start as we mean to go on, at the airport with a bottle of Champagne. An Old London Hearts tradition, and let's face it, there are plenty of Old London Hearts. Having cheerily wished some Celtic fans the best of luck and waved them on their way - "See You! (...En Tee," the last bit under our breath), we boarded our plane with Martin Geisler, completely unaware of who he was. Having chatted away to him for a bit, our man asked him who he worked for. "Er, ITN," he replied, a little taken aback by our ignorance of celebrity. "Oh, that's interesting. What do you do there then?" Quite frankly, our very own Mr David Allan is surely more famous, as practically every Hearts fan in Braga seemed to know him. Mind you, he's not easy to miss: he's the man with the very large Leica. That evening, the man travelling with Geisler was extremely grievously bodily harmed in a Porto Nightclub, so at least Mr G got an exclusive, although it seems a bit like ambulance-chasing to us.

Seasoned travellers that we are (got that, Hibs fans?) we eschewed the official taxi queue in favour of a small man with a big moustache who led us to the subterranean car park where his Ford Cortina was parked right up against a big concrete pillar. It did have a taxi sign on its roof, so we knew there could be nothing to worry about - not the flesh-stretching speeds he favoured, certainly not the smell of petrol, and definitely not the way he aimed for the motorway turnoff to Braga but changed his mind just after the last minute and decided the scenic (ie, non-toll road) would be better. All was going, er, fine until we came to a standstill at the world's worst traffic jam and he decided that the only way he was going to get paid was to actually get us to our destination. He u-turned, and put his foot so hard down on the accelerator that the pedal was stuck there for the rest of the journey. A cloth covered up the speedometer, so even if we'd been able to focus our eyes we couldn't have told you how fast we were going. All we know is that we arrived shortly before the first leg kicked off. He did stop for petrol (presumably because of the leak in the tank) and used sign language to ask us if we wanted anything to drink from the shop. Our heads were all still shaking so he took that as a no. Shortly afterwards he turned off the motorway again (that tolling noise again...) and we bumped our way to Braga, texting our nearest and dearest with messages of love and regret. We miraculously arrived at Braga in one piece (told you it was a religious centre) and since it was three Euros cheaper than the official taxis - well worth it, I say.

It would be fair to say we hadn't didn't really get to grips with the language, which may or may not have been a good thing when a little old lady got to grips with my testicles. I'm not sure if she was impressed, but I was left open-mouthed. Pictures of that, and of Nelly's 'comic' strip can be seen in the Members' Only section, although for the latter you may require Advanced Flash and definitely MicroMedia. The sequence of photos involving tricorns and toppers was in a café where in spite of all our pointing and gesticulating the proprietress insisted on talking to us at some length in Portuguese. In the end we just nodded and food of some description showed up. When abroad, nod and smile, unless it's to some crazy old woman who's squeezing your balls. Perhaps one ought not to be too fussy, as one of your correspondents seemed to be a hit with the ladeez but this was the only ride he got that night. Thereafter he was reduced to his usual form of sex tourism - or 'looking' as it's called.

Then of course, there was the chicken. Even Marshall's (The CCC) would have looked twice at this scrawny beast - there was no way this was Chris Robinson in disguise, trying to sneak into the game un-noticed - but it is a rare day when Stevie Frail is sitting having a nice beer and is assailed by a large chicken - and Batman. there as the representative for Jambos 4 Justice, his sterling efforts meant that as a result of his threat to hurl himself from the roof, the Pieman had indeed got to that place we all wanted him to get to, albeit on December 8th next, a day when bonfires will be lit all around the land; and there will be fireworks, a public holiday will be declared and speeches from local dignitaries will be applauded warmly. Can he really not go any sooner?

The walk to the ground was downhill all the way (rather ominous-sounding, that) but once there it was decently spectacular, especially with the machine-gun tower on the top of the cliff. The big news, of course, was the mystery No 9 - some guy we'd never heard of or just forgotten - and that Levein had picked a team designed to get goals for Hearts. Little did we realise that Braga had picked a side to do just the same. For that, thanks forever to the outstandingly awful Paolo Jorge who got 2 out of 10 in the morning papers for setting up de Vries's first and the uninspiringly-named Nem whose deflection to make it 2-1 made us all very, very happy - apart from the bloke behind us who kept shouting abuse at Craig Levein. No, I'm not joking, and neither was he. We had certainly felt confident at half-time as their subs warming up seemed to be wearing Hibs tops. The only sadness was their blond No 8 wasn't sent off for something trivial, but in spite of the referee's determination to do us down, the gods wouldn't have it and the good guys won again. Peter Houston went totally bonkers at the final whistle, which is something you'd say was unlikely. But he did. And so did the rest of us, getting a coach back into town that recreated the glory days of the Magic Bus. We sang songs about Peter Cormack and Joe McBride, we phoned Shona the Weather Girl to tell us the forecast for EH6, and Tony Mowbray's childhood memories in the orphanage were given an airing or three.
The wonderful thing about the UEFA Cup is that it allows a couple of days in the Recovery Room, so having found out what the Portuguese is for White Port we went slightly mental. We bought every newspaper and stared at the words as though they might suddenly blur themselves into English, we ate various bits of a goat and several legs of octopus, though not the one inside a bottle of some rubbing alcohol in a shop window next to the brown liqueur bottle which is also on view in our Members' Section (for obvious reasons. Let's hope it's not a cream liqueur...) There were all kinds of goodies in shop windows but some weren't for sale.
The following day in Guimares, though, we had come to our senses and avoided the more bizarre items on the menu at a Chinese restaurant. We also made the saner decision to get a taxi back to Braga, given that we'd walked the mile to the bus station and sat waiting half-an-hour for it to leave only to discover that the bus passed our hotel's front door shortly after. Perhaps we should have taken a four-wheeled maroon cow. What you don't believe us? Now you believe us!
But as ever, a picture is worth a thousand words so we'd have to write three-and-a-half million words to match the photies elsewhere: just look, take your time, have a look in the background, amazing what you don't see at the time) and we will forever remember Braga. Braga will certainly remember Hearts and their fans for a long time.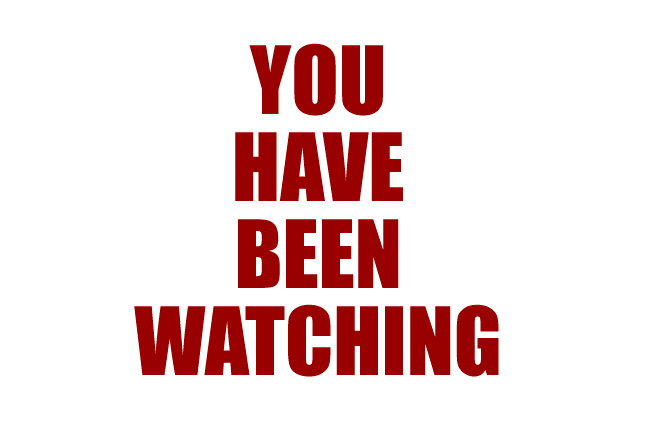 |
Home
|
Contact Us
|
Credits
| © 2005 www.londonhearts.com |