Nil Hearts Nil Aberdeen
Back to other Grouses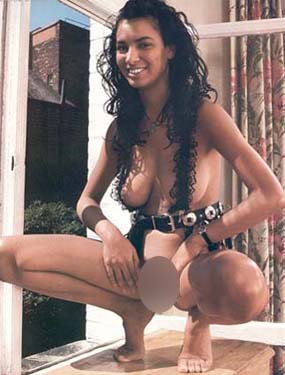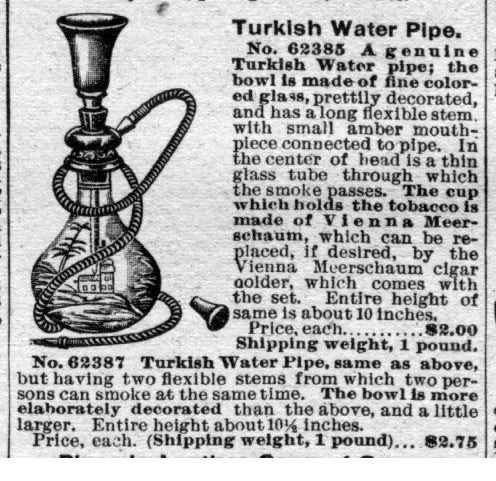 If you are a season ticket holder to the treehouse where sits Chief Grouser on a pile of perfumed cushions puffing on a hookah surrounded by acolytes and catamites and bare-breasted Nubian girls, you will have already realised that there is little to say about this season that was not predicted previously.†† So please forgive a little reiteration, repetition even, for the benefit of the new or those with attention deficiency syndrome.†† Craig Levein isnít a manager or a coach in any guise which weíve previously known.†† What was obviously a hit-and-hope choice by Chris Robinson Ė a former player, much-loved about Tynecastle and well-remembered by the media, and well cheap into the bargain Ė has turned up trumps.†† No-one could have done a better job, and nearly everyone would have done worse.†† It may all go horribly wrong, but when you consider that every other team outwith Celtic and Rangers is as bad as we are currently, thereís every reason to look forward to a third consecutive top six finish.†† And thereís more to come, say weathermen.
For years and years Hearts have produced talented footballing youths, and Joe Jordan and Sandy Clark deserve a big mention for this, but the standards in the spl were higher and quite a few ended up plying a decent trade in the lower divisions. The earliest version of an official club newspaper in the early days of Jordan would highlight stars of the future, and Anthony Smith was being touted as the new George Best early in 1991.†† The last I saw of Tony Smith, if indeed itís the same man, he was getting John Robertson sent off in the Cup Semi in 1995.†† David Murie was part of the Berwick Rangers side who held Hunchester United at Shielfield a year or so back.†† They werenít ever quite good enough to cut it at the time.††
But with standards in Scotland falling as fast as clubsí credit balances, younger players arenít competing with cheap foreign imports any more.†† Ritchie and Naysmith are utterly exceptional players in that they broke through to top-class football when football was top-class.†† All Neil Janczyk did last week was cross a ball and pass a ball Ė against a poor Hibs side.†† So letís not hail the new Jim Baxter quite yet.†† Iíll start making judgements about (what was his name again, Hibs fans??) when he does it against serious teams like Dunfermline and Kilmarnock and Livingston.††
So out of necessity Hearts are fielding their young players, but I suspect Craig Levein would want to do it in any case.†† He had difficulty in his first eighteen months because there were a lot of big earners with egos there.† Nothing wrong with that in itself, but a new manager wants players who will listen to HIM, and Levein strikes me still as a playerís man.†† When he celebrates victory, heís on the park, almost the twelfth man.†† I think he still wishes he could be out there.† He comes very close to the usual qualification for all the great managers Ė unfulfilled ambition.†† He was never the player he could have been, should have been, wasnít.†† And he suffered his share of disappointments, which were hardly his fault.† (For anyone who doesnít know, he didnít play at Dens.)†† Injury curtailed what would have been a magnificent playing career for Brian Clough.†† Jock Stein was a journeyman centre half.†† Alex Ferguson wisnae very good.†† Jim McLean was more brutally honest about his own lack of playing ability than he ever was about his playersí.†† I canít see Craig Levein lifting a European trophy, unless thereís a Nobel Prize for beating Hibs, but thereís something new and refreshing about his approach to management.†††† He tells the press things they donít really want to hear.†† He doesnít spin defeats away.† He underplays 5-1 victories in the full knowledge that we knocked in a couple close on time when Hibs were elsewhere.† He congratulates his players for keeping going to the 93rd minute, whether or not theyíve won.† He looks grim when things are grim.†† He says things are unacceptable when they are.†† He calls players thieves when he thinks some lazy well-paid professional is short-changing the club and the fans.†† The press of course will jump on any morsel they can twist: he applauded the optimism and sheer blind faith of those who bought season tickets this year, saying theyíre real SUPPORTERS; so uppity Hearts fans, especially those whoíve a downer on Levein, were happy to believe the weaselly media who emphasised Levein saying such people were REAL supporters.†† Think about it: how likely is it that Levein would backhandedly insult fans for not buying season tickets?†† Do you really believe thatís what Craig Levein said?† Do you really believe thatís what Craig Levein meant?†† The Hearts fans who took the hump obviously thought he did.††† But then, they read newspapers, donít they . . .
Where Levein falls down, naturally, is motivational and tactical skills.†† Heís still learning, but he wonít ever be in the McLeish class of the former nor the OíNeill masterclass in the latter.†† He prefers to get the players in his squad he wants, and get them to play the football he knows theyíre capable of.†† The winner against Hibs was hall-marked with the CL mark of distinction: not settling for a draw when the impetus is with you, four short glorious passes, movement off the ball, calm finish.†† Itís all about temperament, and the number of equalisers and winning goals achieved by Hearts under Levein speaks volumes.†† The way he greets his players as they come off the park speaks even louder.†† Levein is no father figure: heís still one of them.††
The average age of the team that played the last twenty minutes against Aberdeen was astonishingly low.† Thatís bound to create situations.
I have no idea if itís all going to go pear-shaped for Hearts Ė sometimes weíre good, sometimes weíre bad - but I can tell you this: the rest of the teams in the spl are shit too.†† Thereís no reason for us to have fear of them.†† What is noticeable about Sloan and Janczyk and Webster and McMullen and Weir is that they have no fear either.†† Iím getting a little fed up hearing that Paul McMullen is not a left-back.†† I donít care.†† Heís a good footballer with a great attitude.† Heís making mistakes because I think heís tired and could do with putting his feet up for a week or two, but that would only be to conserve a marvellous talent, rather than to suggest heís not up to the job.†† The most recent statistical analysis pointed out that McMullen wins 90% of tackles.†† Iíve noticed that, too.† Heís small, but he wins headers.† He is unlikely ever to be booked because he stays on his feet.†† Andy Lynch was a Hearts left-winger in 1973 who captained Celtic to a Cup final victory from left-back four years later.† As the previous Chief Grouser opined, it was better to play Thomas Flogel out on the right where he could utilise his talent rather than in the middle of the park where his lack of Scottish streetwisdom would result in him being kicked up in the air.†† I want to see footballers in every position if possible (astonishingly, Steven Pressley is developing into a semi-decent playmaker from the back Ė Donkey Dave, we honour thee!) so if anyone wants to tell me that Paul McMullen is not a left-back, I will nod and reply that Austin McCann is a left-back.†† Next question.
Young players have their deficiencies, obviously.†† They need help, they need advice, they need support.†† I like the way Jean-Louis Valois tackles back, and drops when McMullen goes up the line.†† That gives McMullen the confidence to get forward, knowing that someone is taking care of business behind him.†† Valoisís form has shaded recently Ė and some fans have been kind enough to point this out Ė but heís never stopped working hard for the team.†† De Vriesí injury, if not a blessing, gave Levein the opportunity to reintroduce Webster against Hibs (a good feeling for Webster to win against Hibs after a nasty introduction a year ago) and against Aberdeen while keeping McKenna in the team.†† I quite agree with those whoíve said McKenna hasnít matured or strengthened since last year, and his form has been poor, but his desire is a joy to behold (witness his disappointment when something doesnít quite some off) and he is a player whose loyalty Hearts would be foolish to repay.† His goals are a Good Thing.† Levein has got some tricky balancing acts to perform Ė itís important Webster plays in order to learn, yet the attacking 4-4-2 Levein favours forces a choice between Webster and McKenna.††
What struck me most forcibly against Aberdeen was that once Simmonds and Twaddle had exited (and donít anyone tell me Levein doesnít do something about a problem when he sees it, whether or not he solves it) and Janczyk and Sloan had come on, Severin started to enjoy himself.†† He baffles me.† Heís got a wealth of experience, but he still behaves like a numpty at times.†† Why doesnít he look at Pressley and see what a leader does?†† He mistimed a header near the end of the game when Hearts had the initiative and it went out for a shy.†† Okay, (sh)it happens, donít worry about it.†† What does he do?†† He bundles into the next challenge, right next to the linesman.† No need to give anything away there, but he does, and he gives the linesman some mouth in the process.†† Mature?†† Pressley sometimes gets away with Ė well, not murder or GBH, but a shirt-tug here and there because referees like Steven Pressley for the way he conducts himself, the way (believe me, this is true) they liked Roy Aitken and Willie Miller.†† Difficult as it is to credit, Aitken never actually dissed a referee, and that earns brownie points, air miles and the rest of it.†† Thatís why Aitken seemed to be telling refs what to do: they feel a natural sympathy with players who donít give them trouble.†† Pressley never disses a ref.†† And so Pressley wins a few decisions he otherwise might not.†† But I would advise him to leave other playersí jerseys alone Ė itís too visible for my liking.†† And I would advise Scott Severin to start behaving like his captain.††
If we put a certain faith in midfield, up front Hearts have got problems to solve and decisions to make.†† Without de Vries, Levein can make do and mend; sometimes McKenna can play up front, in which his best strike partner is Weir whoís a Robertson-style player.† Whilst his first touch isnít much cop, he was spectacularly disastrous at Firhill because he stood around all day waiting for a flick-on from de Vries, when de Vries is not actually a target man and won b-all in the air.†† Wales would at least chase down the wings and create options from midfield; as for Andy Kirk, itís difficult to know exactly what he thinks his position is or who he thinks his ideal striking partner would be.†† Hearts have lost that midfield width that Boyack gave, because de Vries scores his goals from diagonal passes and crosses.† Thereís been no mobility and the balance has been wrong.† It was at least encouraging against Aberdeen that Janczyk and Sloan had good movement, and their mistakes were forgivable because they were giving it a go.† But the day was crowned by one glorious moment when Maybury finally got down the right, beat his man, and with four Hearts attackers swarming into the box, he took careful aim and picked out the head of Delormeaux.† Un-bucking-believable, only not.